reject-o-rama
i found this background that i made last year, i guess it didn't make it into my film. perhaps it was the terrible mutation of perspective that made it impossible to animate on...details details....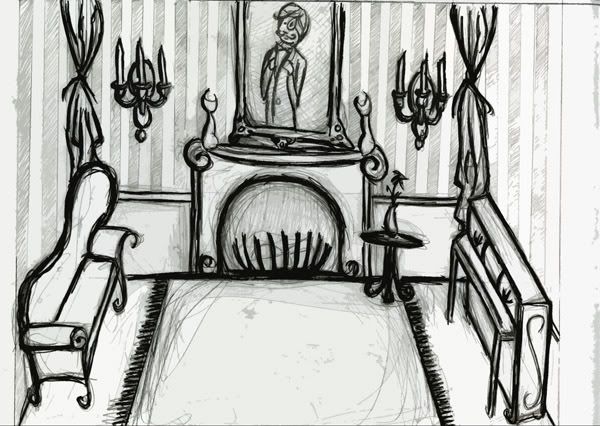 shedding tears for affairs is a funny little thing

i've been cheating on my own art with a children's book. over this summer, I got the awesome opportunity to illustrate for a book....hooray! i still need some practice at this stuff, but i think i'm pretty happy with how it turned out. it was an ironic hiatus from my usual macabre, and I found it very challenging to make it look nice...

check out some of the pieces on my flickr!

childrens books remind me of my highschool years spent working at The Frugal Frigate Children's Bookstore. Maybe it was the free storytime cookies every saturday, or the fact that i was occasionally paid to dress like a pirate...it was without a doubt the best job i will ever have...i've peaked...it's surely only downhill from here.