not sure where im going with any of this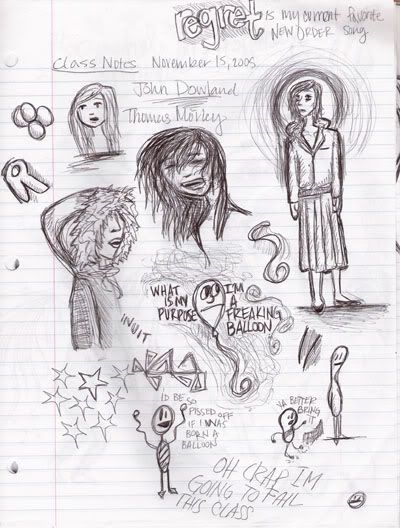 i guess this is as close as im ever going to get to understanding my brain. there isnt a whole lot of important stuff going on in there i guess. just all this stuff floating around.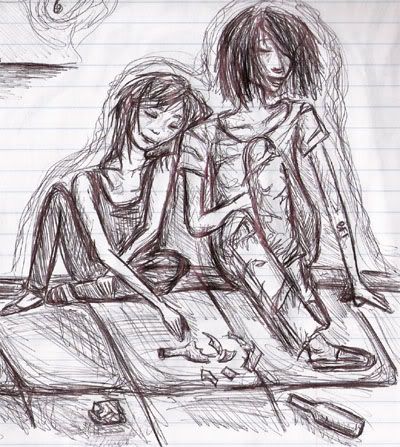 this is called BFF and its about how i want to just be a 12 year old punk orphan who hangs out with their BFF in alleys near broken glass. ripped up clothes and dirty faces. thatd be awesome.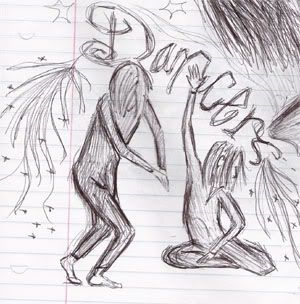 all of a sudden 40 minutes of our music history class became "time to listen to music while watching the ipod visualizer projected on the gigantic theatre screen" and its making my doodling problem more severe.
i actually like this. it came out of music history. i think that they are orphans too probably. but geniuses. everything i draw either has to be an orphan or have a jesus halo these days.