these days...i wonder if ill see another highway
I've been scavenging about in my older scans, I'm trying to get back into this blog business, and yet so much has happened since my first angsty posts about how much I hated being a music business major. The biggest hitch was that I suddenly became a not music business major at good ol' expensive ass NYU and did something else (stupidly remaining at NYU paying top $$).

Sure, I still had angst I guess, but as time went on in my new major I began to have different rebel causes. Goodbye recording contracts (i.e. how to end ethics, art, culture, and generally screw people over) 101...hello philosophy class! So, although the college note doodles change over time in their content, the basic intent and stupidy of it is still the same. Unfortunately, my most recent work has taken a more serious turn, but please, humor me?

In order to start back up I'm going to have to begin with material from over a year ago, but I'm sure I'll get it all caught up soon enough.

NEW ARTz - Sketchbooks of last summer



he's quite a complicated man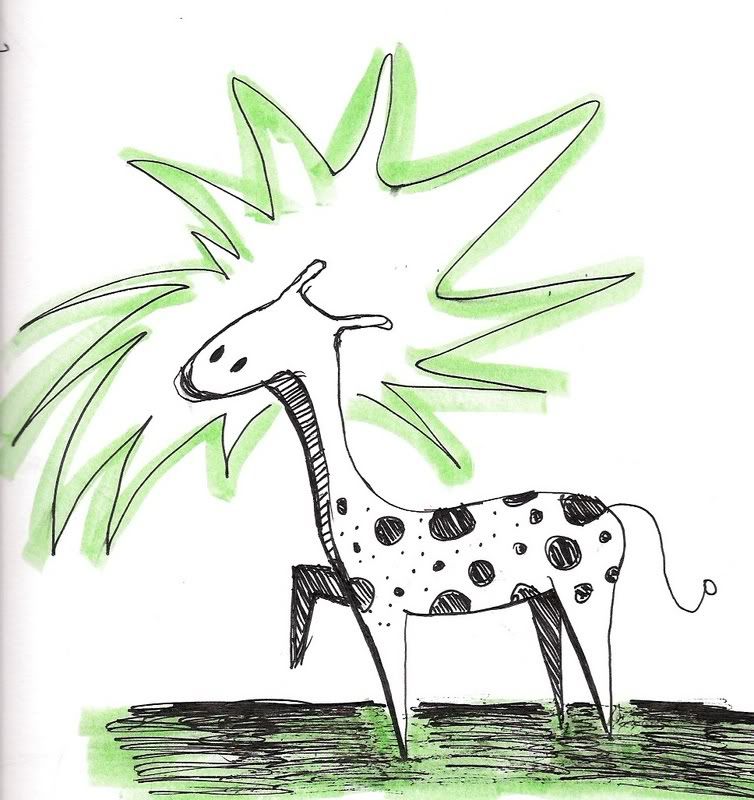 tinkers. rare, endangered, expensive.




post-modernist philosophy: the first class that ever made me feel like I might be a little bit on the mentally retarded side




from summertime haunts, which had a theme of sad girl throughout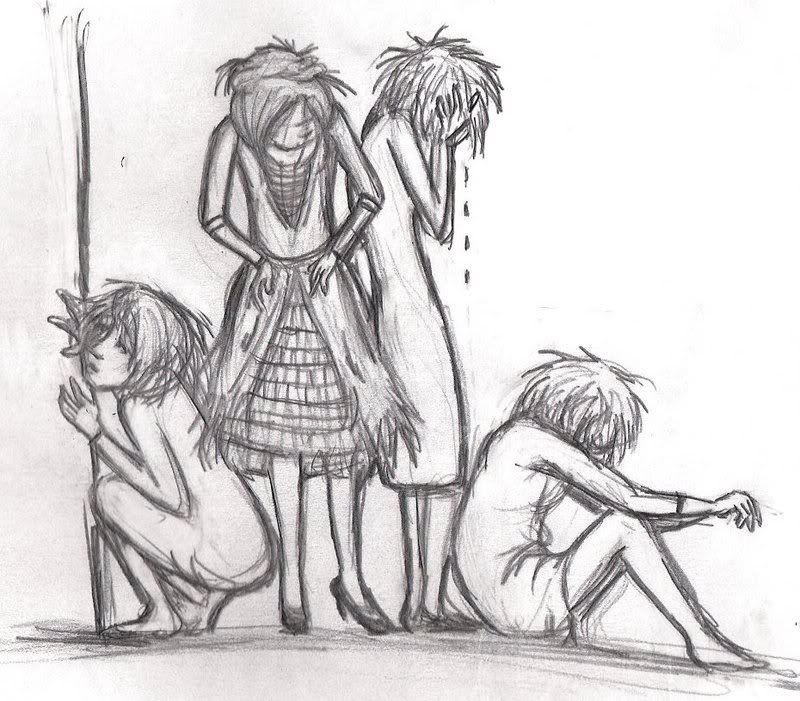 months later, this became a character in one of my student films



just carrying on the same theme really, aimless exploration tends to be 'my thing'



the scene of a song and a nightmare


thank you, more to come
My how things have changed.
Wow, I can't believe how much changes in just a matter of a few years. One minute, I'm a severely disgruntled music business student wasting money and time doodling in notebooks. Next thing I know, I graduated NYU with a degree in Individualized Study. That's right, I went to the special kids class. I haven't had any time to maintain this site, but man the archives of funny/stupid class notes sure are piling up. Now I make use of my stupid drawings! Now I'll have much more serious thing to post on here...as this is now what I do for a living! (and by living I mean I get by as long as I only spend 50 cents every day).

Currently I'm working at Curious Pictures in Manhattan. I'm going to start using this blog as a place to post my new work! I've also just finished illustrating a lil chillen'z book called Summer's Funner For now, here's something old that is also on my website, but I'll have some new things soon.



Also, I'm trying to get a hamster, but I'm too poor right now. Rest assured, the moment I get it I'll post all kinds of stupid stories about it on here.